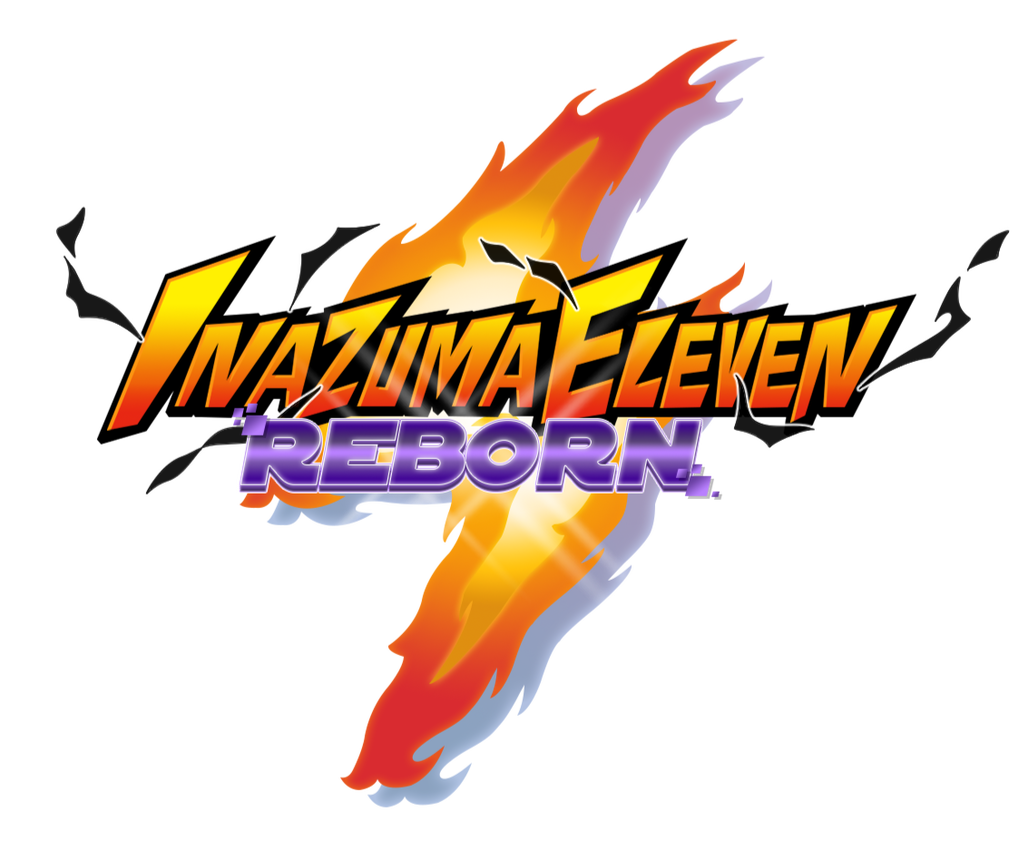 NON OFFICIAL PROJECT. NON PROFIT.
A manga created by fans, for fans.
---
MORE INFO:
A direct sequel of Inazuma Eleven 3. Endou Mamoru, Raimon and Inazuma Japan captain, won the Football Frontier International, becoming the world champion with his team. A year passed and, after his graduation, he decides to create a team on his new school to keep playing the football he loves. But when someone climbs to the very top, the only way to become stronger is to start at the begining, and this time, he will do it facing old friends!

However, Endou is not alone. Some friends like Kusuke, Someoka or Kageto, will join him, as well as totally new characters! Even though, their old friends aren't the only foes they'll have to face...

Reborn takes place 9 years before Inazuma Eleven Go, and in a totally different timeline than Inazuma Eleven Ares and Orion, so events that happened in the latest won't be cannon here (for example, Atsuya aka Aiden being alive, etc). We bring up this because some of the characters from Inazuma Eleven Ares and Orion will appear in Reborn! Most of them will be on different teams, maybe have other backstories, or even new names, so stay tuned to see them all!

Our project started as a naive thing between three friends that love the series, and for which we didn't really have any future plans for. Even though and thanks to the community, we have received a lot of support from the start, which we really appreciate, and that helped us expand the project and being able to find people that wanted to help with it, like our artists and translators.

------------------------------------------------

Our Team:

Manga Art Team: Tenn, Lu, KChulo

Beta Character Designer: Brach, Tenn, Achohermano

Hissatsu Logos Desing by KChulo and Render by Falco

Chibis: Sander

Scriptwriter: Acho

Translators:

English by Tenn, proofread by Ariane
French by Inazuma Eleven France

Italian by Bjorn

German by Milozaki & Falco

Galician/Portuguese by Arkzo

Russian by Диана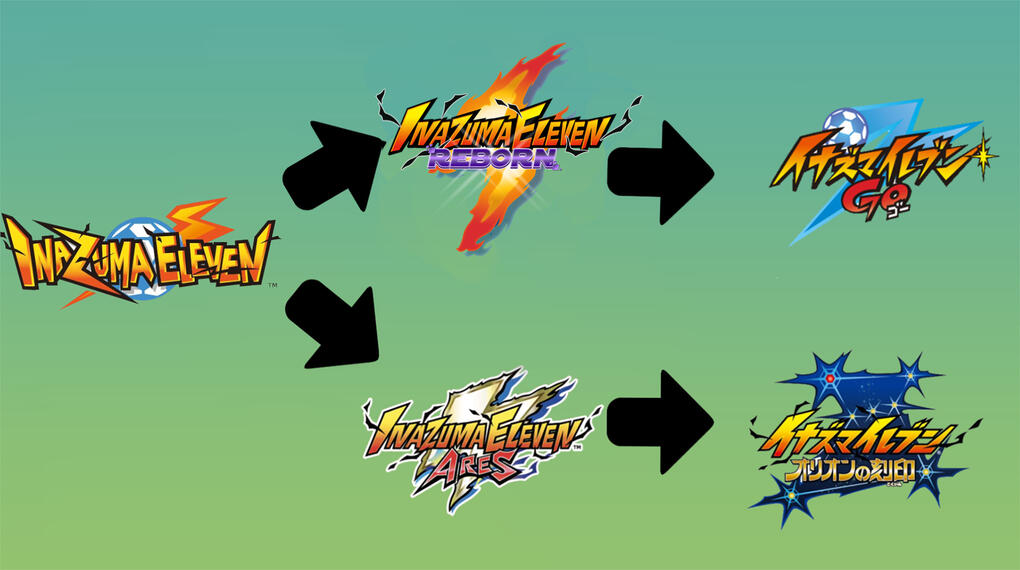 ACHO

Pronouns: He/They

I like to write until late at night, sleep a lot and stuffed animals

I really like to code and write, I also do a lot more things

Thanks to the latter, I'm Reborn's scriptwriter

In Achohermano (my twitter) I tweet about anything that crosses my mind that day

------------------------------------------------

TENN

Pronouns: She/They

I'm an artist and content creator that wants to become a character designer/concept artist.

On my personal twitter, I post character and enviroment art and concept art, and this is my content creation twitter

In Reborn, I do all the process after the storyboard such as the lineart, adding screentones, gradients, speech bubbles and action lines, as well as the spanish script, and translating it to english . Furthermore, I am in charge of the general "logistics"
------------------------------------------------

LU

Pronouns: She/Her

Hiiii!! I'm an Andalusian girl that loves comics and art in general, I really like dynamism, and even tho I have a short temper I love having conversations!!

In Reborn I'm a storyboard artist! I draw the basic sketches for the strips, but I really like doing lineart as well

This is my art twitter, but I also do spanish dubs!!

------------------------------------------------

BRACH

Pronouns: He/Him

Finnish, but not that much

My strong points are illustration and character design. On Reborn I do the latter. This is my Twitter
DO NOT repost, trace or sell Inazuma Eleven Reborn, fanart is appreciated tho!

DO NOT compare our project to others. Every project is special and unique on its own and it's just rude for both parts to do so.

DO NOT push the team to release a new chapter. We are students and workers, who have a life besides what you see on our twitter. If the production of the new chapter is delayed, we can assure you is for a good reason.
Inazuma Eleven Reborn es una secuela directa de Inazuma Eleven 3 creada por fans. Endou Mamoru, capitán del Raimon y de la selección de su país, Inazuma Japón, ha ganado el Fútbol Frontier Internacional, coronándose campeón del mundo junto a su equipo. Un año después, tras su graduación, decide crear un equipo en su nueva escuela para seguir jugando al fútbol que tanto ama. Pero cuando uno sube a la cima, la única forma de mejorar es bajar y volver a subirla. ¡Y esta vez lo hará enfrentandose a antiguos compañeros y nuevos equipos!

Sin embargo, Endou no está solo. ¡Algunos compañeros como Kusuke, Someoka o Kageto, tanto como personajes totalmente nuevos, se le unirán! Aún así, sus antiguos conocidos no serán la única amenaza a la que tendrán que plantarle cara...

Reborn ocurre nueve años antes de Inazuma Eleven Go, así que es una línea temporal totalmente distinta a Inazuma Eleven Ares y Orion.
Esto implica que los eventos de éstas últimas no son canon en Reborn (por ejemplo, que Atsuya/ Aiden esté vivo) al segugir la linea temporal de la serie original. Esto significa que los personajes de Inazuma Eleven Ares y Orion ¡Aparecerán en Reborn! La mayoría estarán en equipos diferentes, otros tendrán historias distintas, o hasta nombres diferentes ¡Así que estad al tanto para verlos a todos!

------------------------------------------------

Nuestro proyecto empezó como algo personal entre tres amigos a los que les encanta esta serie, y para el cual no teniamos muchas espectativas de futuro, sino que simplemente lo empezamos por gusto propio. Aún así y gracias a la comunidad, hemos recibido muchísimo apoyo desde el principio, el cual es muy agradecido por nuestra parte, y que nos ha ayudado a dar visibilidad al proyecto y a encontrar a gente dispuesta a echarnos una mano, desde dibujantes a traductores.

------------------------------------------------

Nuestro Equipo:

Manga: Tenn, Lu, KChulo

Diseño Beta de Personajes: Brach, Tenn, Acho

Diseños de Hissatsu Logos by KChulo y Render por Falco

Chibis: Sander

Guión: Acho

Translators:

English by Tenn, proofread by Ariane

French by Inazuma Eleven France

Italian by Bjorn

German by Milozaki & Falco

Galician/Portuguese by Arkzo

Russian by Диана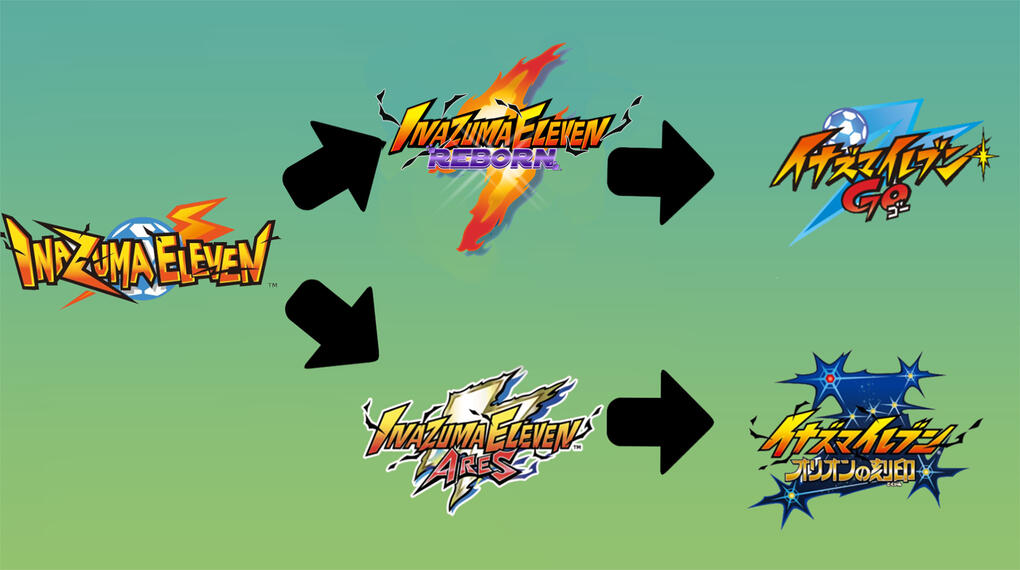 ACHO

Pronombres: Él/Neutro

Me gusta escribir hasta la madrugada, quedarme sopa hasta tarde y los peluches

Me gusta mucho programar y escribir principalmente, hago bastantes cositas aparte. También tengo mi propio fangame de Pokémon: Pokémon Purple

Gracias a lo segundo, soy el guionista en Reborn

En Achohermano (mi twitter) hablo de lo que me salga ese día

---------------------------------------

TENN

Pronombres: Ella/Neutro

Soy una artista y creadora de contenido que aspira a ser diseñadora de personajes/concept artist.

Respecto a mi twitter personal, mi campo es el concept art de personajes y escenarios; y este es mi twitter de creadora de contenido.

En Reborn me dedico a todo lo que respecta el segundo tramo de creación después del storyboard, que es el lineart, añadir el entramado, bocadillos y lineas de accion al lineart, junto con el guión en español e inglés. Además, me encargo de "logistica" en general

---------------------------------------

LU

Pronombres: Ella

Hola!! Soy una chica andaluza amante de los cómics y el arte en general, me gusta mucho el dinamismo, y aunque tengo muy mal genio adoro charlar!!

Soy artista de storyboard! Me dedico principalmente a ilustrar los bocetos básicos de las viñetas, pero lo que más me gusta hacer es entintar

Mi twitter e principalmente de arte, pero también hago doblajes, pregunta si estás interesado!!

---------------------------------------

BRACH

Pronombres: Él

Finés, pero no mucho

Me especializo en ilustración y character designing. Y en Reborn hago de character designer. Twitter
NO permitimos reposts, calques o ventas de Inazuma Eleven Reborn, aún así nos encanta ver fanart!

NO compareis nuestro proyecto con otros. Cada proyecto es unico y especial por sí solo, y hacer esto es simplemente de mal gusto.

NO presioneis al equipo para sacar capítulos. Somos estudiantes y trabajadores, y tenemos vida fuera de lo que veis en twitter. Si hemos atrasado la producción del capítulo, es por una buena razón.